The Krasnogorsk-3 Lens Mount, and removing the lens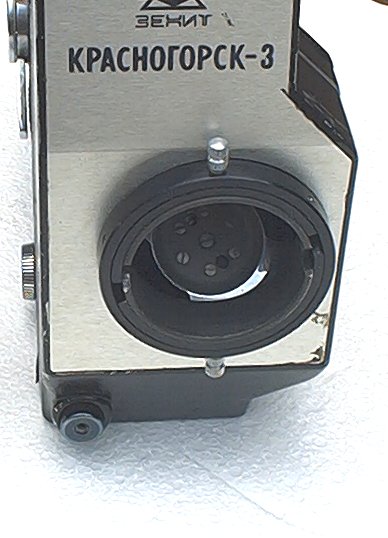 Most K-3's have a Pentax screw-mount body and lens. Some have a Russian bayonette mount, as shown here.
To remove a screw-mount lens, grab firmly and unscrew (counterclockwise). If it is in very tight, you might have to apply a lot of force.
To remove a bayonette-mount lens, push the two little knobs clockwise about 10 degrees, then pull the lens straight out.