Krasnogorsk-3: The Changing of the K-3 Film Gate to Super 16mm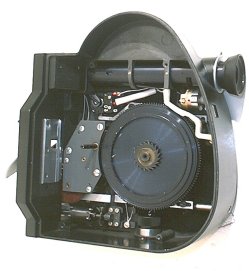 You can see how the gate is held in. There are three screws visible with the camera assembled. There are two more screws hidden under the baffle plate. The two hidden screws have thinner heads then the three visible screws.
See the Krasnogorsk-3 disassembly video here.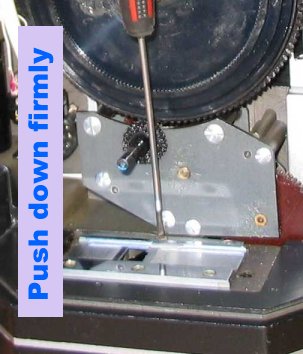 To remove the bottom two screws, rest the K-3 on the lens mount. Put the screwdriver tip in the center of the screwhead. Push firmly on the rotating top with the ball of your hand to flex the screwdriver shaft so that is perpendicular to the screwhead.
Sometimes these two screws are very tight. They have shallow slots and if you strip the slot you will never be able to remove them. So don't let the screwdriver ride out of the slot.
Turn the screwdriver with your free hand. The screw should crack free. Repeat with the other tiny screw and the three screws along the top.
Screw in the Super 16mm gate being sure to put the two thinner head screws in the right holes.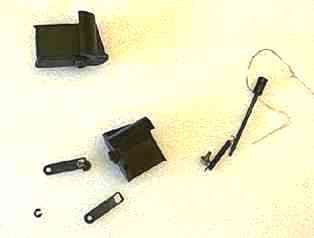 While you've got the camera open, you can also remove the loop formers. It will make the camera manual loading.
Unscrew the two screws under the loop formers and remove the associated 'plumbing'. Shown above are the pieces that get taken out.
See the Krasnogorsk-3 assembly video here.