Lightmeter Battery Adapter Kit
"Got it and shot my first roll with the lightmeter.
I have to admit I was skeptical but probably the
best exposure I have gotten with the K-3 yet. Thanks!"
Erik, from http://www.guerrillaart.com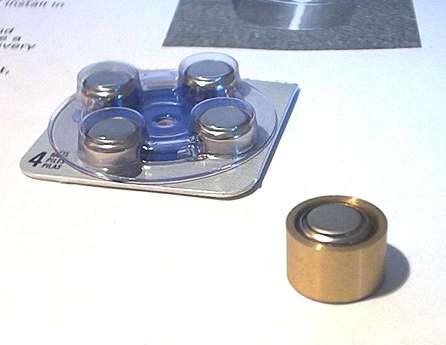 The K-3 has an internal electronic lightmeter which is handy for quickly setting the proper exposure. It was designed to use a Russian mercury cell that is no longer available.
To address this problem, we've created a Battery adapter that allows the use of a zinc-air cell in the K-3. Zinc-air cells are also known as "hearing aid batteries", are available everywhere and are inexpensive.
The adapter is sold in a kit that includes the precision machined brass adapter and four zinc-air cells. Instruction Sheet Only $29! (+$4.67 USA shipping)
Use Paypal and pay in a click!