Looper Home : Mini Looper
The Super Duper Mini Film Looper
We sometimes call it the 100' looper, but it will loop up to 3 minutes of film. That's 108 feet.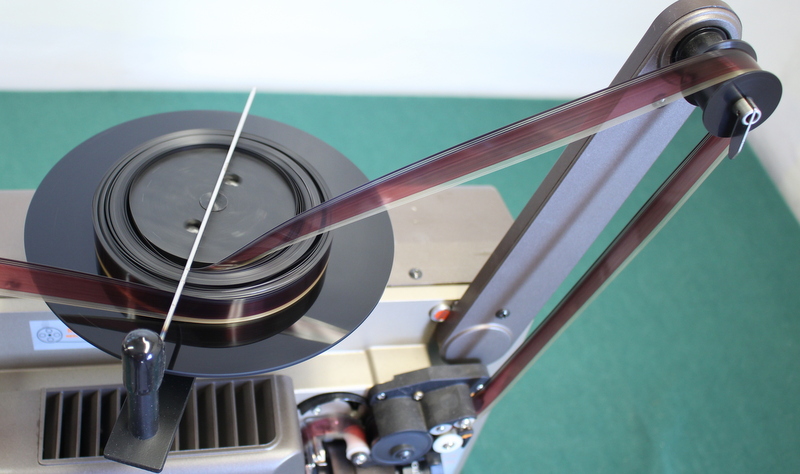 Above is the 2015 revision of the Super Duper Mini Looper loading video.
---
Below are older loading videos. These are somewhat out-of-date and will probably be removed soon.
Here is the '2nd Take' of the installation instructions:
How to remove the film. The only 'trick' is to tape the free end of the film down:
The Super Duper Mini Looper can be used on Eiki, Elmo, and probably many other brands of projectors. As long as you can mount it on top and the projector arms can be adjusted and will stay in place.
Give us a call at or to order or for more information.