Looper Home : Looper Handle
The Super Duper Film Looper Handle
Either the large or mini looper can be mounted right on top of the projector after removing the handle.
If you remove the handle before you setup the projector on location, you have to carry around a 35lb (about 15 kilo) projector without a handle. So we developed a replacement handle that has a looper mount built-in.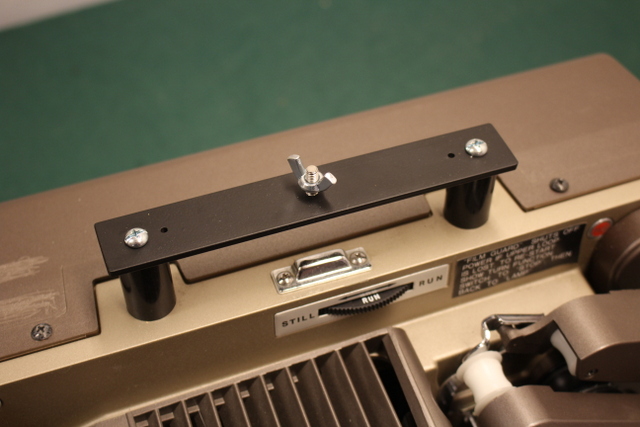 The handle is easy to install on both Slimline and full-size Eiki Projectors. We also have a mounting handle for Elmo Projectors.